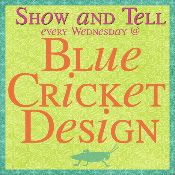 that song always gets stuck in my head during this time of year!! here is emily's easter bonnet for school! this year instead of just bonnet/hat day, they've invited parents for an easter lunch! i can't wait!

this is just a bonnet from the dollar section @ target! i hot glued some silk flowers that i confiscated from my sister.(she was supposed to use them for her boutonnieres, but didn't. i'll take them thank.you.very.much!)

next up, fabric flower pins! (can i just tell you how excited i am that i can actually share some projects with you guys! after friday i can finally share my sissy's bday gifts with you!!!)

these will be part of emily's teacher/aide gifts.

anyhoo...
start with 5 3x3 squares of fabric. (this is GREAT for scraps!) fold into a triangle. using 2 strands of DMC floss sew a gathering stitch along the open edges.(i suppose you could use your machine to make this go faster). pull on the floss to form your petal.


continue on the same piece of floss until all of your petals are attached. sew the first and last petal together;tie off to close.
cut a felt circle and hot glue to the back.
next make a fabric covered button. (sorry, i didn't take pics of this...i just bought a 4 pack of buttons with the tool @ walmart...they are SUPER EASY to make!) hot glue button to the center.
attach pin back...and that's it!!!
now i'll show you the "shabby flower"
start with a circle of felt.
tear a few strips of fabric...tearing = fraying...we like that.
tie the end of one piece into a knot
squeeze a dab of fabric tac in the middle of the felt circle...stick knot to felt. add more glue; twist and glue fabric a little at a time, until you've finished! trim excess felt off. hot glue a button/embellishment to the center. attach pin back. done.