september 4th was my brother's 27th birthday. we were finally all able to get together to celebrate with him yesterday. for months now, he's been talking about this "dutch honey cake" that someone had shared with him. off to google i went! there were many recipes, but most of them called for the same ingredients...so i chose one randomly!
Dutch Honey Cake:
1/2 c. butter
1/2 c. granulated sugar
1 c. honey
2 eggs
1 1/2 c. hot water
2 tsp. baking soda
1 tbsp. molasses
3 c. flour
1 tsp. cinnamon
1 tsp. ground cloves
1 tsp. powdered ginger
1/2 tsp. nutmeg
1/2 tsp. salt
1/2 tsp. baking powder
Cream butter with sugar, honey and eggs. Mix water, b.soda, and molasses. Combine dry ingredients in a separate bowl. Add wet and dry ingredients alternately to the creamed mixture. Bake in a greased/floured loaf(or tube pan) tin in a pre-heated oven at 300 degrees F. for about an hour or until it tests done.
i promise...your kitchen will smell amaaazing! i learned that this cake is commonly eaten for breakfast with some butter or jam. its quite tasey all on its own, i can assure you! my brother thought it was good too!!
i also wanted to make something to munch on for the gang. i saw these "alabama fire crackers" on the allrecipes site. not many of my family likes anything spicey...so i omitted the red pepper flakes, and renamed them "ranch crackers"...fancy, right?
Ranch Crackers:
3/4 c vegetable oil
1/2 tsp garlic powder
1/2 tsp onion powder
1/4 tsp black pepper
1 envelope ranch dressing mix
2 sleeves saltine crackers
place oil and all spices in a zippie bag and "smoosh" around(yes, that is a technical term). add crackers and gentley shake to coat. lay flat for one hour then smoosh again. allow to sit overnight for optimal deliciousness. remove from bag, and watch them disappear. *if you like the heat, by all means add the red pepper flakes...1 tbs.
i'm a little bummed because hubs has to go away for work thurs-sunday. i'll definitely miss him, but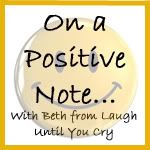 my parents will be having a sleepover with us!! they are going to help me out with the kids. on saturday we'll all head up to high point state park for a little family reunion! lots of cookies to bake this week!! i'm looking forward to it, even though i'll be missing my love.