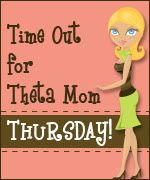 last friday my sissy picked me up for my first trip to the new christmas tree shoppe!! i'm in love...i fall in love pretty easy lately! lol we met our friend and her husband...ok, ok, so there was a boy there. he's been a friend since high school though, so he's like one of the girls anyway!

we had a blast! other than the woman behind me in line invading my personal space to find out what the hold up was...waiting for change, now get out of my face! the balls of some people! you are at the "christmas tree" shoppe in

december

...what makes you think that you won't be waiting in a line?! sheesh!

anyhoo. my sister and i ended up frolicking around michaels and target as well! i love shopping with her. we laugh like little school girls!! i got the kids a couple of things for christmas, and a couple of cheap decorations. we didn't get home until after 10...so.much.fun!!