its been a long day of cleaning, unpacking, repacking, scooting, and throwing away!
that was a long time coming! i'd post some pics, but my hubby is just too ashamed!! it was really bad--hazardous, even!
last night we went on our date! it was so nice to be out, look pretty, and not have to worry about getting home to the kids! we went to outback for dinner--damn that bloomin onion for the bad breath we both suffered from later on! it was yummy though. it was also a bummer that our frigging gift card didn't work!! that's the whole reason we chose to go there---it would have been practically free! i still have to see if there is a customer service number i can call. maybe i should have asked to speak with a manager, i guess i still need to work on speaking up for myself! hopefully i'll get it resolved. we didn't let it ruin our night though(we're not those people that make a huge fuss over nothing, its just not our style) we went to the mall to window shop and walk off dinner, that was fun...i love to people watch--and there was plenty to see last night! haha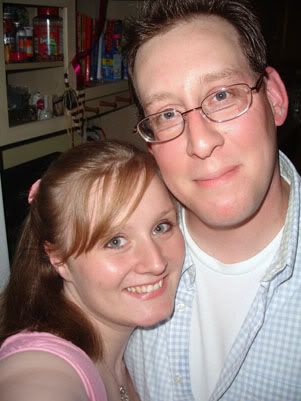 so emily stayed with my parents, they spoil her rotten! dad came and picker her up after school, she played outside for a while and had dinner. today they took her to the park, out for lunch and to wally world! now, my mom is definitely not known for her photography in our family, but i was speechless at what she captured on the playground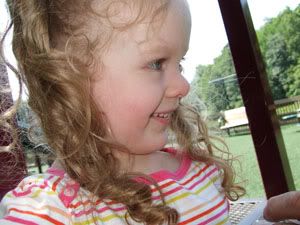 i can't believe that this came out of my mother's camera!

david stayed at my aunt cindy's house. he always has a blast! my cousins wear him out!! he played with a light saber, messed up amy's trophies, got some new mets jammies and a tshirt...yes, he's spoiled rotten too! today he went for a swim in the little pool, and loved it!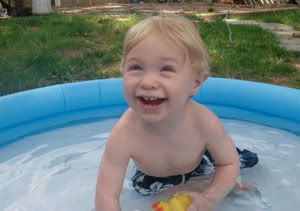 needless to say, they were both extremely cranky when they got home!!! we expected that...they always are. we're so glad they had fun though, and that we got to be boyfriend and girlfriend for a bit. the garage kicked our a$$es, but it was worth it! GARAGE SALE HERE WE COME!!