ok, so i did end up baking yesterday! i just NEEDED to! i love it too much! and i just used the egg whites from the recipe for my pork chops...a much healthier option than whole eggs anyway! ;o) back to the cookies...fantastic! these things taste just like the store bought sugar cookies...which my hubby happens to loove! i have to pass the recipe along(found it over @ www.allrecipes.com)...
CRACKED SUGAR COOKIES
1 1/4 cups white sugar
1 cup butter
3 egg yolks
1 teaspoon vanilla extract
2 1/2 cups all-purpose flour
1 teaspoon baking soda
1/2 teaspoon cream of tartar

Preheat oven to 350 degrees F (180 degrees C). Lightly grease 2 cookie sheets(*i used parchement paper).
Cream together sugar and butter. Beat in egg yolks and vanilla.
Add flour, baking soda, and cream of tartar. Stir.
Form dough into walnut size balls** and place 2 inches apart on cookie sheet. Don't flatten. Bake 10 to 11 minutes, until tops are cracked and just turning color.

**after rolling into balls, i rolled some into sprinkles and left a few plain.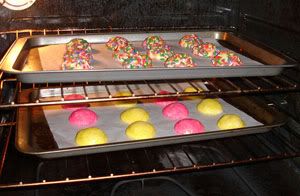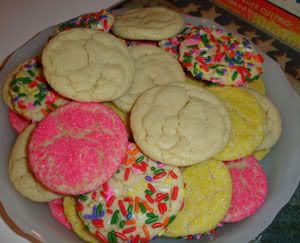 since emily's last day of the summer program is next friday, i'm going to make a big batch of these up for her bus driver, bus aide and teacher's aides. for her teacher, i found this over @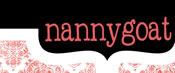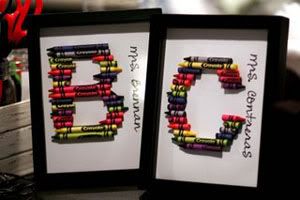 isn't that cool? and its going to be cheap!! emily doesn't really get a "summer vacation", only about 2 weeks. so i wasn't going to do gifts...but these people have been just amazing! i needed to show my appreciation in some way.