its kicking in big time too! things that i want to make for my etsy shop are just not turning out how i want them too...and its bumming me out pretty bad. there are one or two more things that i'd like to make before i open...i just need to get the materials this week...oh...then figure out how i'm packaging it all! the only things that i'm in love with are my stars...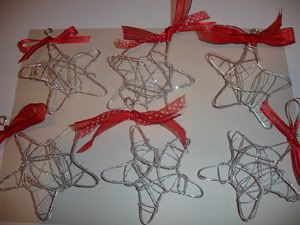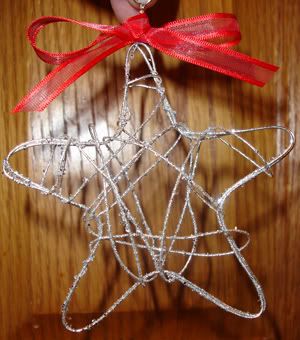 i want to keep them for myself! lol

this wreath was somewhat of a disappointment...i love it for my house...but in good conscious, i can not sell it. i have not yet perfected the loop for hanging...balls keep popping off--even though i glued them together. my biggest fear is that it would get to the buyer and the balls would be rolling around the box! ugh. so i think i'll just be keeping this for myself.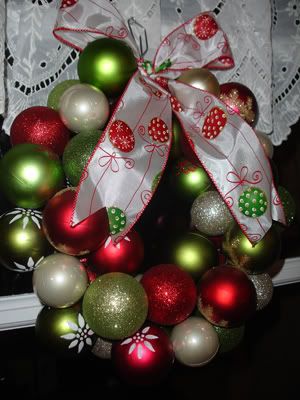 i know that my ribbon garland will be fine...i just have to get the supplies. here is the one i made a couple of years ago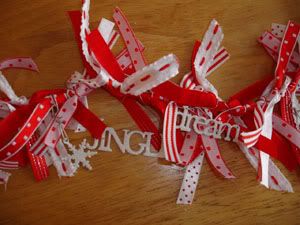 so yeah. hopefully i'll pull myself together, and get it all done. i think fear is setting in!