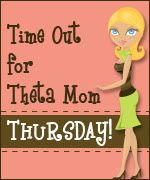 so i had the ultimate time out last week! over 24 hours of ME TIME! that's right, you heard me...24 freakin hours! emily didn't have school thurs and fri due to the teacher's convention. it was amazing...i didn't even have to ask anyone if they wanted to take a child! i would have settled for just one going on a sleepover...but two?! yes, please...thank you!
david left for his fun time early in the afternoon. i should tell you that the time emily and david spent together was awful :o( she had a mega meltdown...it sucked! (which made me want to get them the hell out of the house like, immediately!)once david was gone, i packed emily up and took her down to my parents' house. then, it was party time!!
i went to walmart, all by my lonesome...it was fabulous...i don't even remember what i bought, but i felt like i was walking on air! on the drive home, i actually got to listen to music with a beat! i turned up the volume, and bopped my head around like an idiot--celebrating my freedom. i got home, cooked hubby and i dinner...and actually got to watch the 5 o'clock news!! the sprout channel was banned until friday evening!!
hubby and i should have been swinging from the rafters naked, however, after a nice make out session, we peacefully fell asleep. heaven. it was the most beautiful thing to be able to sleep in. no worries, no making breakfast, no waiting for the bus. awesome. i met my sissy at her place and we hit the dollar store. i think you could literally see the twinkle in my eyes all day.
then the kids came home. *poof* the bliss was over. ok, ok, i missed them--no, really--i did!! i ultimately paid the price for said bliss, because both kids were soooo cranky all weekend!! but i'd do it again, damn it!