on saturday morning-the same day david went into the hospital-i did some projects with emily! ok, so mostly she just ripped some paper, and played with scraps and glue, but hey, i had fun hanging with her. and it kept her away from david, so we didn't have any major meltdowns! here is what we did...
construction paper and felt pumpkin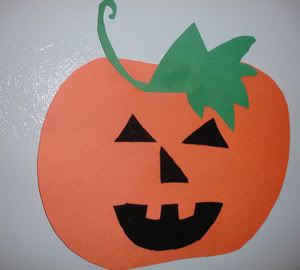 we got the fish tank in the spirit too



tissue paper ghost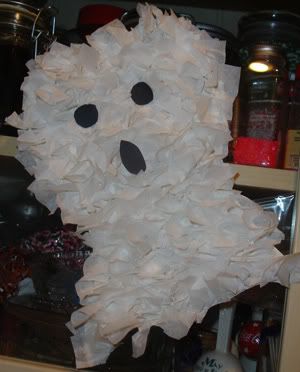 garland



tulle and ribbon wreath(this on is my favorite! i just cut the middle out of a plastic dinner plate and tied the tulle and ribbon on!!)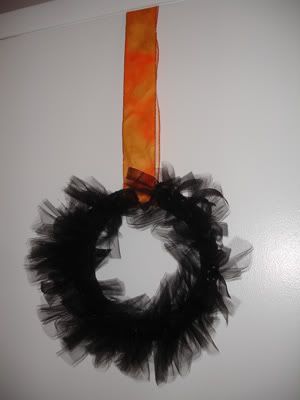 ...and then, there was this ghost...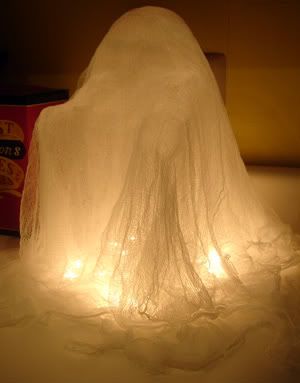 he was my favorite. i didn't have liquid starch. so instead of being patient, and waiting until i got to the store to get some, i found a sugar water recipe...i had sugar, i had water!! sweet! he and his little friends looked awesome! i was deciding where to put them all when i noticed the big guy was a little droopy. i was fluffing, and pulling...not understanding why he was drooping. got home from the hospital saturday night and he was a pile of cheesecloth and crusty sugar on my counter! that's what i get for not waiting! i'll try again next year, with liquid starch and maybe a clear coat of krylon! i realize that the string of lights may have contributed to his demise, but i only had it on for, like, 30 minutes!! only one of the small ones survived! R.I.P. ghosts!