so far its been a boring week...don't want to jinx myself though, so i'll stop right there! my only issue thus far are the impatient a-holes that have been blowing their horns at emily's bus while she's been seat belted in...i'd like to set.them.on.fire. who does that? i try to remain calm, because i can't exactly tell which car its coming from, and it sounds like a different horn everyday. there is no law against blowing your horn...if i find out who it is though, i plan on making an example out of them...f*ckers! ok, i'm done.
david and emily have had runny noses all week. well, i shouldn't just say "runny"...david is like a walking faucet! its gross, but he does make the cutest growling noses when he tries to snuff it back up! this is what his face looks like while making said growling noises...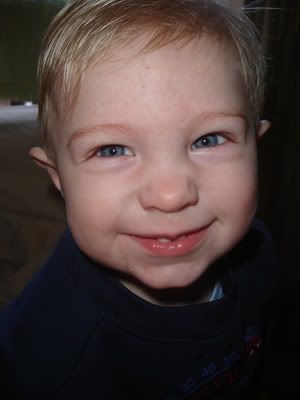 cute even with leaking fluids, if i do say so myself ;o)

emily has been doing terrific at school. we have been circulating her first fundraiser to help the school go swimming at the YMCA once a month! the first group of kids will be going this friday, i'll find out today or tomorrow if emily will be one of the first to try it out! she's never been in a big pool before, i hope she doesn't freak! they are well equipped to deal with her if she does...heh, i'd love to be a fly on the wall though! i got this little piece of heaven sent home yesterday...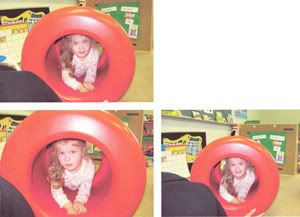 finally, i will be attempting to make and can some apple butter today...or tomorrow(haven't decided how ambitious i feel today!) i made an apple crumb pie on sunday, but wasn't really thrilled with the results. hopefully the apple butter turns out better...with those damn $25 apples!! we have back to school night at emily's school tonight, so i may wait until tomorrow to give it a go.