loove this recipe! its great for anytime, or for gift giving!
Toffee Candy
1 sleeve unsalted saltine crackers
2 sticks butter
1 cup sugar
1 package chocolate chips

cover a baking sheet with tin foil and line with crackers.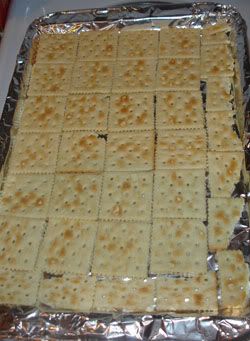 in a sauce pan melt butter and sugar over medium heat until bubbly/frothy, but not brown.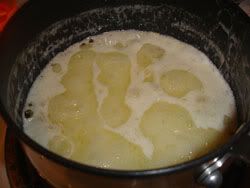 pour over crackers and spread over the crackers. bake at 350 degrees for 15 minutes.

remove and turn off oven.



sprinkle chocolate chips over crackers, and place back in oven(yes, while its off) for one minute.



take out and spread chocolate chips. add sprinkles, nuts, or any topping that you like! refrigerate for up to 30 minutes, then break apart and enjoy!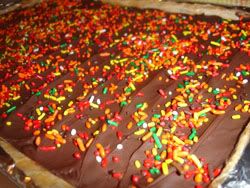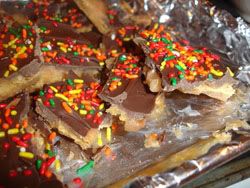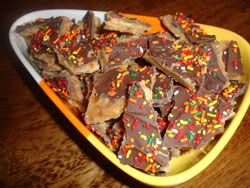 you will not be able to just have one piece!! have fun experimenting with toppings!!