finally, we did something that didn't torture either child! there is a small pumpkin patch by my parents' house that we've been going to for a few years now. this year emily finally seemed like she ejoyed it a little! david had a blast, running from pumpkin to pumpkin trying to pick up as many little ones as he could...and then he figured out that we were there for the big ones, so he tried to pick those up too! it was a great day!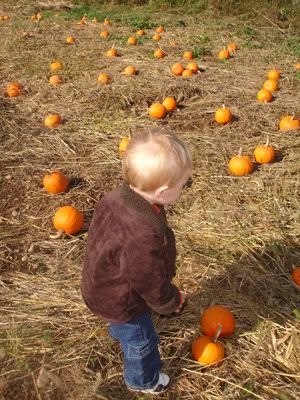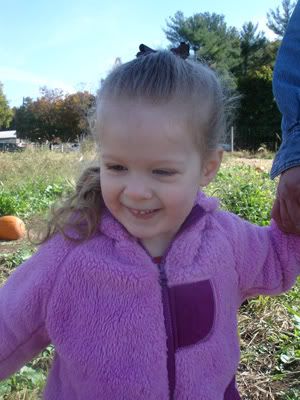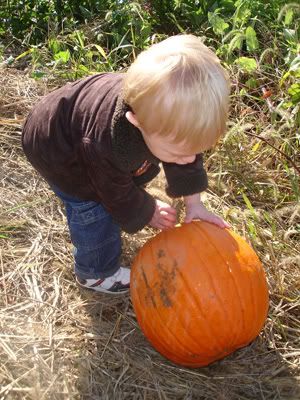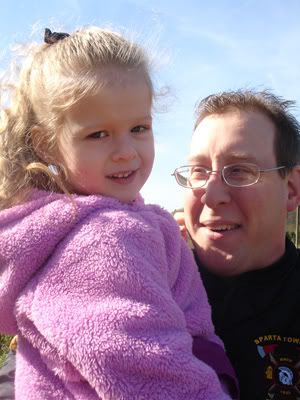 they were trying to figure out what the heck kind of pumpkin this was?!



the haul: 2 big ones and two little ones for our house, and the same for grandma and grandpa's house



emily doesn't have school today, so she slept over my parents' house. i think david and i may take a ride over to my sister's house-we haven't visited in a while.

hope everyone has a great week!