yuck. i hate mondays! we're taking emily for the blood work she needs for the genetic testing. oh, i think that's going to make monday suck even more! trying to think happy thoughts!
we had a great date night! ended up going to chilis...love those little sliders! ok, so they weren't "diet friendly", but i did great all week! i needed a little treat. i'll post my weigh in/goal for the week tomorrow.
this is us trying to be cute...but we just could NOT stop laughing! i don't know how we made it through our wedding pics!!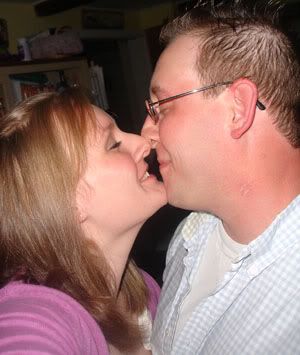 k, so i said that i was working on some halloween decorations. here is the first(ok, so technically there are two here, but i only kept one)
i recently stumbled on something called stitchery. i thought it was so darn cute, but i don't sew..at all! i thought i'd never be able to pull it off...oh, but how i wanted to try! i came across



after seeing their halloween patterns, i just had to give it a shot! aand, they are running a special for september...buy one halloween pattern, get the "little batty" e pattern for $1! ok, now i really couldn't turn my nose up at a sale too!! so, here's what i did!!


it was so easy!! there are step by step instructions. and they answered all of my questions. i'll be picking up a pattern or two to make for xmas gifts.

i'm still waiting on my cinnamon ornaments. they are sparkle-y, and ready for what i have in mind. i need to go outside and cut a tree branch...however, its been raining since last night :o( so my hunt for the perfect branch will have to wait until tomorrow :o(. then i'll be whipping out the trusty black spray paint to give everything the finishing touches!!