ahh, its officially my favorite time of year! i think i will start putting out my halloween decorations next week! i'd like to do it this week, but i have to straighten up the house--and get hubby to bring up all the boxes...that alone needs a week right there! i wanted to share a couple of halloween craft pumpkins that i made a few years ago.


i gave the smaller one to my sissy. i've been wanting to make a few more of these, but our budget has been so tight. so i think i'll see what i can find when stuff starts to go on clearance at the end of the season.


oh, i finished crocheting this chunky scarf last night...can't wait to wear it!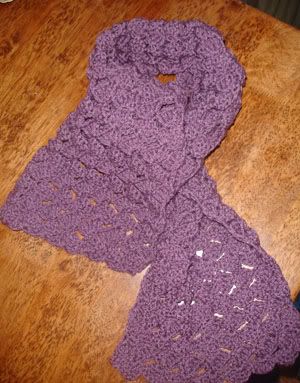 a matching hat may be in my future!! i ordered supplies to start making my kids some xmas gifts. speaking of my kids...i think david is starting the "terrible two's" :o/ he's been throwing the worst fits!! forget it if i tell him "no"! its the end of the world! i'm waiting for his head to spin. oh, and the BEST part of yesterday was when i found him playing in his poop!!! are you serious?! i'll spare you the gory details! its not as bad as you're going to picture it, but it was still nasty!!