our six year wedding anniversary is tomorrow(9.20). i can't believe how time flies!
we met back in 1997...yep-twelve years ago. and for those of you doing the math, i was 16...he was 20--oh my, a scandal! i had only ever been on a date with one other boy, mike. i had my suspicions that he really only wanted to get down my pants. technically, he was my first kiss. i say "technically" because my suspicions were correct, and i never heard from him again. 2 weeks later while on our newly installed internet--big deal for us kids--i got an instant message from hubby. the rest was history. he has been giving me butterflies ever since then. we've been through alot since then. deaths, births, weddings...all of life's ups and downs. i wouldn't want to do it with anyone else.
after our first date on july 16, 1997, we were hooked on each other!
this is us @ my senior prom in 1999



he popped the question on christmas morning 2001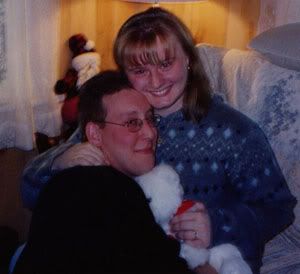 our wedding day 9.20.2003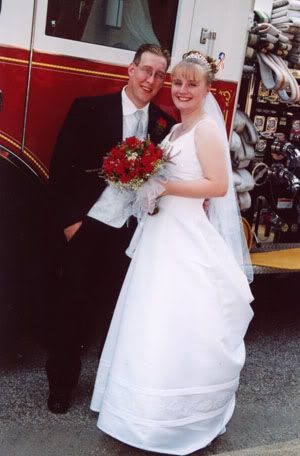 our home



emily marie 3.1.2006



david ronald 5.9.2008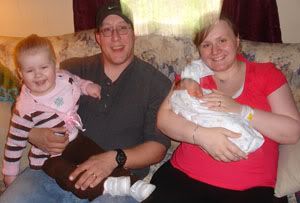 our little family



i smile everyday at what i have. some days its hard, but a marriage is hard work. i can't wait to see what's next.